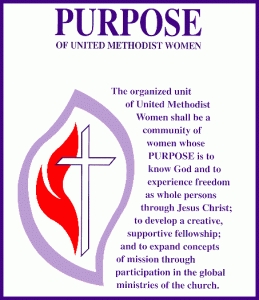 United Methodist Women is the largest denominational faith organization for women, with approximately 800,000 members, its mission is fostering spiritual growth, developing leaders and advocating for justice.  They support 97 mission outreach projects in the United States as well as projects abroad.
John Wesley United Methodist Church UMW President – Caroline Harsh
General Meetings Quarterly -1st Monday in February and November at 1:30 pm, 1st Monday in May and 2nd Monday in September at 6:00 pm.  All meetings are held in the Church Social Hall.  All women of the church are invited to these meetings, whether you belong to a circle or not.
Any of the  women involved in UMW would be delighted to answer questions, help you find the circle that interests you and welcome you to become active in His work in our midst.
CLICK HERE to read the latest news from the UMW.
Return to the Learning and Growing page