The music ministry of John Wesley United Methodist Church seeks to glorify God through music in our worship services and in our community.  As scripture declares, we believe that music in the context of worship is to be thoughtful, excellent, and always God-centered and God-honoring.  We believe that all music activities in our church should have the ultimate purpose of bringing Glory to God as we sing the glory in praise, prayer and proclamation.
John Wesley houses several fine instruments which include a three-manual Moller pipe organ, two grand pianos, Orff insturments and a four octave set of Schulmerich handbells and chimes.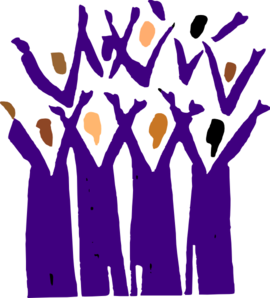 We are very pleased to have Stephen Pompa as our Director of Music/Organist.
We always welcome new voices to join in the choir! Please prayerfully consider how you could participate in this vital ministry in our church. Visit our Music Library for some samples!
Have you ever wondered what the inside of a pipe organ looks like?  Watch a video tour of the 1921 Moller organ presented by our former Director of Music Dr. Jonathan Giblin.
"Those who sing pray twice"
(St. Augustine of Hippo)