Susanna Circle #7 meets the 3rd Wednesday of each month at 10:00 am in the Church library.
Chairperson – Ann L
Current Projects:  Make handmade cards for our shut-ins, sick and nursing home residents;  provide meals at the REACH Cold Weather Shelter; donate stuffed toys to the Surgery Center at Robinwood Medical Center.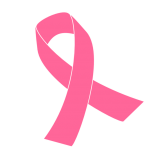 Step 'n Stride for Breast Cancer
Susanna Circle participates in Step 'n Stride for Breast Cancer Awareness – Cumberland Valley at the Hagerstown Community College. This organization assures breast cancer patients that they will not have to travel the path to recovery alone. They provide emotional support as well as medically necessary supplies, wigs for chemo patients, soft comfortable clothing for those undergoing radiation, dinner for families of patients who are unable to prepare it as well as informational group sessions. Our community is indeed fortunate to have such a caring organization.
 Return to the Learning and Growing page