Fall is my favorite season of the year. I love the colors on the trees, the sound of leaves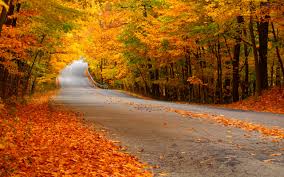 crunching underfoot, the chilly air that calls for sweaters and scarves. But what I love best about this time of year is the smells. There's nothing quite like the smell of the leaves, perhaps with a hint of bonfire in the distance. Add on top of that the smell of some of fall's finest foods: a big pot of chili or an apple pie, or even a pumpkin spice latte! Smells of cinnamon and apple seem to surround us, and the aromas of this season never fail to put a smile on my face.
All this talk of smells and aromas reminds me of a line from Psalm 141: "Let my prayer be counted as incense before you, and the lifting up of my hands as an evening sacrifice." Of course, the writer of this psalm would have likely used incense and sacrifices in worship, though that's no longer part of our practice as Christians. But more than that literal understanding, I love this image of the prayers we offer as individuals and as a community rising up to God's nostrils like the scent of incense. I can just picture God noticing a new smell on the breeze, and taking a deep inhale to take more of that prayer in. I like to think that God can "sniff out" our prayers, noticing even our smallest petitions and paying attention to the words on our lips or hearts. And sometimes I wonder what my prayers would smell like, if they really had an aroma.
As we enter into the changing of seasons together, I invite you to join me in noticing the shifting smells around us. When you catch a whiff of fallen leaves or pumpkin spice or apple cinnamon, take a moment to offer a prayer to God. Add the aroma of your prayer to the mix. Let it rise like incense to our God, who promises to hear our prayers.
Grace and peace to you,
Your Pastor,
Katie O'Hern