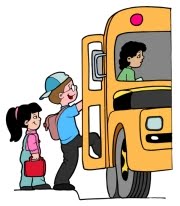 What is Micah's Backpack?  Micah's Backpack addresses children's hunger issues by partnering with local schools to provide direct assistance to students and families who qualify for a free or reduced lunch program.  Every Friday during the school year, the identified students receive a backpack filled with food for the weekend.  The backpacks include two breakfasts, two lunches and two dinners.  Volunteers pack the backpacks and the partner schools distribute the backpacks to the students.
This year, John Wesley United Methodist Church is teaming with Potomac Heights Elementary School and Ruth Ann Monroe Primary School to provide backpacks.  Food and monetary donations are always welcome.  Click HERE to see the list of needed foods.  If you would like to help pack or deliver backpacks please contact the church office.  Won't you please help feed a hungry child?
Note:  Over 10,000 children in Washington County public schools receive free or reduced lunches and for many this is their only hot meal of the day. 
What's the Latest News on Micah's Backpack?
It's hard to believe that the kids are almost back in school, and that means that Micah's  Backpack is already starting to gear up for the new school year. The first foodbank order has been submitted and will be picked up possibly as early as September 5. The survey information from last year is starting to come in and we will be sponsoring 20 to 21 children again in the 2019 – 2020 school year.
One of the important items to start getting organized is our volunteers. We have been blessed to have such a wonderful group of volunteers in the past and we will always   welcome more. You know that old saying about many hands!
Packing the backpacks is very easy process and is also very rewarding. You don't have to worry about packing all 21 bags; if you have a spare 15 – 20 minutes before or after church or a meeting it doesn't take long to pack a few bags. And it is even easier to bag up the fruit cups in zip lock baggies to have them ready for the packers. Our goal this year is to always have at least a week's worth of bags ready for the drivers.
And speaking of the drivers, the bags are delivered the next to last day of the school week which is usually Thursday.  You pick up the bags at the church and drop them off at the school. Currently we do not know if we will be sponsoring multiple schools. This takes about 1 ½ hours and, no worries, the school staff is really good to work with.
Please contact either Donna at the church office or Deb M if interested in helping out or for additional information. We will explain everything you need to know about packing and the deliveries.
And one more very important note – Thank You to everyone who has continued to support this project by donating during the summer.  You are helping us get ready for this fall!
Blessings to you all,
Wilson Wright Circle 1
United Methodist Women
   Return to the Serving Others page