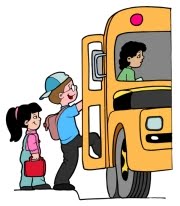 What is Micah's Backpack?  Micah's Backpack addresses children's hunger issues by partnering with local schools to provide direct assistance to students and families who qualify for a free or reduced lunch program.  Every Friday during the school year, the identified students receive a backpack filled with food for the weekend.  The backpacks include two breakfasts, two lunches and two dinners.  Volunteers pack the backpacks and the partner schools distribute the backpacks to the students.
This year, John Wesley United Methodist Church is teaming with Potomac Heights Elementary School and Ruth Monroe Primary School to provide food.  Food and monetary donations are always welcome.  Click HERE to see the list of needed foods. The old Pastor's Study has been converted to the Micah's Backpack food pantry. Stop by Sunday and check it out!  If you would like to help pack or deliver backpacks please contact the church office.  Won't you please help feed a hungry child?
Note:  Over 10,000 children in Washington County Public Schools receive free or reduced lunches and for many this is their only hot meal of the day. 
What's the Latest News on Micah's Backpack?
Four times a year representatives from the churches sponsoring  Micah's Backpack meet. The meetings are a time for the sponsors to be able to meet with co-sponsors, and to share ideas and best practices. It is also a time for the steering committee of the program to share updates and new information on the program and to make certain that everyone is on the same page when it comes to any information and forms that the sponsors need to provide.
It has been shared that in Washington County there are 50 different sponsoring churches and organizations, supplying just over 1000 backpacks. At the most recent meeting, which was held on February 5, one of the most interesting pieces of information that was communicated is that the estimated cost of the Micah's Backpack program is over $900,000.00 in food, materials and volunteer hours. It is inspiring to know that we are part of such a large program.
You have to wonder, if it wasn't for each and every one of us here at John Wesley and the other 49 organizations, where would the resources come from to help feed these children?
May God Bless You and the Children We are Helping
Proverbs 21:26
Some people are always greedy for more,
but the godly love to give!
Wilson Wright Circle 1
United Methodist Women
   Return to the Helping Others page