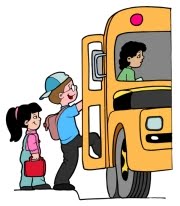 What is Micah's Backpack?  Micah's Backpack addresses children's hunger issues by partnering with local schools to provide direct assistance to students and families who qualify for a free or reduced lunch program.  Every Friday during the school year, the identified students receive a backpack filled with food for the weekend.  The backpacks include two breakfasts, two lunches and two dinners.  Volunteers pack the backpacks and the partner schools distribute the backpacks to the students.
This year, John Wesley United Methodist Church is teaming with Potomac Heights Elementary School and Ruth Monroe Primary School to provide food.  Food and monetary donations are always welcome.  Click HERE to see the list of needed foods. The old Pastor's Study has been converted to the Micah's Backpack food pantry. Stop by Sunday and check it out!  If you would like to help pack or deliver backpacks please contact the church office.  Won't you please help feed a hungry child?
Note:  Over 10,000 children in Washington County Public Schools receive free or reduced lunches and for many this is their only hot meal of the day. 
What's the Latest News on Micah's Backpack?
Believe it or not Autumn and the  beginning of school are right around the corner.  And that means our support of the Micah's Backpack program will be gearing up.
The start date for packing and delivering the backpacks will be mid-September. This allows the guidance counselors and teachers time to see which children and families will most benefit from receiving the backpacks during the school year.
UMW Circle 1 will take over the administrative end of Micah's Backpacks for John Wesley, but we are still counting on YOUR support. We will still need volunteers to purchase food, stock shelves, pack, and deliver backpacks.  This program is a real team effort and it would never happen without the support of the entire congregation.  Whether you support it by your prayers, monetary gifts, food donations, packing or delivery we THANK YOU for your support.
It takes a lot of food to keep the program going and unfortunately the need is great. Please see the current Micah's Backpack needs link above. As always, your monetary donations are also appreciated.
Again, we thank you for helping feed the hungry children of Washington County.
Wilson Wright Circle 1
United Methodist Women
   Return to the Helping Others page