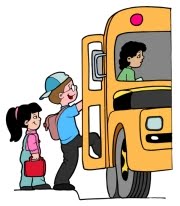 What is Micah's Backpack?  Micah's Backpack addresses children's hunger issues by partnering with local schools to provide direct assistance to students and families who qualify for a free or reduced lunch program.  Every Friday during the school year, the identified students receive a backpack filled with food for the weekend.  The backpacks include two breakfasts, two lunches and two dinners.  Volunteers pack the backpacks and the partner schools distribute the backpacks to the students.
This year, John Wesley United Methodist Church is teaming with Potomac Heights Elementary School and Ruth Monroe Primary School to provide backpacks.  Food and monetary donations are always welcome.  Click HERE to see the list of needed foods.  If you would like to help pack or deliver backpacks please contact the church office.  Won't you please help feed a hungry child?
Note:  Over 10,000 children in Washington County public schools receive free or reduced lunches and for many this is their only hot meal of the day. 
What's the Latest News on Micah's Backpack?
The Micah's Backpack pantry is moving into the old conference room next to the elevator. This larger room has more storage space and will make packing much easier, especially since we are adding five more children this year. We will have moved into our new space just in time to receive the first food purchase from the Food Bank on    September 14. Look for the food drop off table for your donations now conveniently located near the elevator.
With school starting on September 4th our first food delivery will be either Thursday,  September 20 or September 27. The signup sheets have been posted on the door for packers and drivers. We will just need to be a bit flexible for the first week or so until the schools have all of their forms returned and they are ready to start the program for the year.
If you are interested in volunteering to help with packing, delivering, shopping or picking up food purchased at the food bank or if you have any questions please contact either Donna at the church office or Deb M.
Please watch future Partners, Sunday bulletins and your email for any specific food needs throughout the year.
Thank You All for making this program such a success!
Blessings to you all,
Wilson Wright Circle 1
United Methodist Women
   Return to the Serving Others page