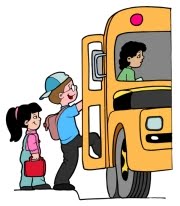 What is Micah's Backpack?  Micah's Backpack addresses children's hunger issues by partnering with local schools to provide direct assistance to students and families who qualify for a free or reduced lunch program.  Every Friday during the school year, the identified students receive a backpack filled with food for the weekend.  The backpacks include two breakfasts, two lunches and two dinners.  Volunteers pack the backpacks and the partner schools distribute the backpacks to the students.
This year, John Wesley United Methodist Church is teaming with Potomac Heights Elementary School and Ruth Ann Monroe Primary School to provide backpacks.  Food and monetary donations are always welcome.  Click HERE to see the list of needed foods.  If you would like to help pack or deliver backpacks please contact the church office.  Won't you please help feed a hungry child?
Note:  Over 10,000 children in Washington County public schools receive free or reduced lunches and for many this is their only hot meal of the day. 
What's the Latest News on Micah's Backpack?
Great news! The Micah's Backpack program will be delivering food starting the end of October.
At first the program will be running a bit differently than normal. We will still be delivering 20 bags a week, but the drop off will be on Fridays at one of the Meal Machine sites. The backpack delivery will run from 11:00 am – 1:00 pm and we will be handing out bags to the children on a first come first served basis. This is an opportunity for us to see the kids, which we don't get to do during the normal school year. If anyone is interested in helping with the Friday food delivery, please contact the church office for more details.
Another change will be with our first food order from the Maryland Food Bank. Due to ongoing issues with food supplies, we will be limited to spending our allotment from the HARC grant which is $400. Usually we spend almost three times that amount on the first purchase to help restock the shelves, and buying from the Food Bank is a great way to stretch our Micah's fund.
John Wesley UMC was very blessed to recently receive a large food donation from the Berkeley County Junior League and that will help out. The tables in the packing room were full! Their donation will go a long way towards filling the bags through the end of 2020.
Thank you for your continued support of the Micah's Backpack program, especially during the recent uncertainty. Because of that support we are in a good position to start feeding our children in October!
Blessings to you all,
Wilson Wright Circle 1
United Methodist Women
   Return to the Serving Others page