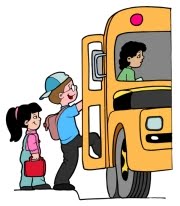 What is Micah's Backpack?  Micah's Backpack addresses children's hunger issues by partnering with local schools to provide direct assistance to students and families who qualify for a free or reduced lunch program.  Every Friday during the school year, the identified students receive a backpack filled with food for the weekend.  The backpacks include two breakfasts, two lunches and two dinners.  Volunteers pack the backpacks and the partner schools distribute the backpacks to the students.
This year, John Wesley United Methodist Church is teaming with Potomac Heights Elementary School and Ruth Ann Monroe Primary School to provide backpacks.  Food and monetary donations are always welcome.  Click HERE to see the list of needed foods.  If you would like to help pack or deliver backpacks please contact the church office.  Won't you please help feed a hungry child?
Note:  Over 10,000 children in Washington County public schools receive free or reduced lunches and for many this is their only hot meal of the day. 
What's the Latest News on Micah's Backpack?
The school year is well under way and so is the Micah's Backpack program. A big Thank You to everyone who helped resupply the food shelves – especially the vegetables after the urgent request went out.
It is so satisfying to know that we are able to help so many elementary school age children from being hungry over the weekends. We are all so generous and we all want to make certain that our children have plenty to eat that it is sometimes hard for the packers to keep the weight of the backpacks within the recommended 5-7 pounds,         especially on those long holiday weekends.
Some new ideas for lightweight food items that have been brought to our attention       include the tuna packs (great protein and the packs are lighter than cans), cup of soup, and individual powdered juice mixes. The plastic containers of mac and cheese are also extremely light weight and when paired with tuna and peas make a great dinner.  Some stores are now also stocking a larger size vegetable in plastic cups.
With so many new products coming out almost daily it is hard to keep up with the new lightweight options. So when you are out shopping please keep your eyes open for new food items that are in lightweight packaging – especially if they are high in nutritional  value – and if you see something new please bring these new options to our attention so that we all can be watching out for them.
Blessings to you all,
Wilson Wright Circle 1
United Methodist Women
   Return to the Serving Others page