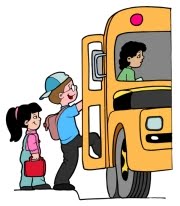 What is Micah's Backpack?  Micah's Backpack addresses children's hunger issues by partnering with local schools to provide direct assistance to students and families who qualify for a free or reduced lunch program.  Every Friday during the school year, the identified students receive a backpack filled with food for the weekend.  The backpacks include two breakfasts, two lunches and two dinners.  Volunteers pack the backpacks and the partner schools distribute the backpacks to the students.
This year, John Wesley United Methodist Church is teaming with Potomac Heights Elementary School and Ruth Ann Monroe Primary School to provide backpacks.  Food and monetary donations are always welcome.  Click HERE to see the list of needed foods.  If you would like to help pack or deliver backpacks please contact the church office.  Won't you please help feed a hungry child?
Note:  Over 10,000 children in Washington County public schools receive free or reduced lunches and for many this is their only hot meal of the day. 
What's the Latest News on Micah's Backpack?
It's time again to stock the shelves!
The first grant-funded food order for the 2019/2020 school year has been made and  will be picked up on September 5. We have  ordered enough shelf stable milk, juice, cereal and fruit to get us through the first 13 weeks  of school. The order also includes canned beef  lasagna, beef stew, chicken noodle soup, canned tuna and chicken, along with chicken and tuna salad with cracker packs as well as pretzels and granola for snacks. And, because of your generous monetary donations, we were able to order over twice the amount of our allotment.
But there are so many items that we still need!
Breakfast Bars
Vegetables – canned and individual serving size
Jif to Go
Ritz cracker – short stacks
Microwavable Mac and Cheese
Peanut Butter crackers / Cheese crackers
Cup of Soup or canned soup
And all types of snacks:

pudding cups
snack size bags of cookies and goldfish
microwave popcorn – just to name a few.
Please watch the bulletins and future Partners for updates and emergency food needs!
Blessings to you all,
Wilson Wright Circle 1
United Methodist Women
   Return to the Serving Others page