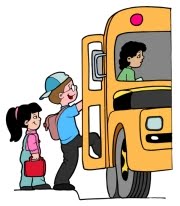 What is Micah's Backpack?  Micah's Backpack addresses children's hunger issues by partnering with local schools to provide direct assistance to students and families who qualify for a free or reduced lunch program.  Every Friday during the school year, the identified students receive a backpack filled with food for the weekend.  The backpacks include two breakfasts, two lunches and two dinners.  Volunteers pack the backpacks and the partner schools distribute the backpacks to the students.
This year, John Wesley United Methodist Church is teaming with Potomac Heights Elementary School and Ruth Ann Monroe Primary School to provide backpacks.  Food and monetary donations are always welcome.  Click HERE to see the list of needed foods.  If you would like to help pack or deliver backpacks please contact the church office.  Won't you please help feed a hungry child?
Note:  Over 10,000 children in Washington County public schools receive free or reduced lunches and for many this is their only hot meal of the day. 
What's the Latest News on Micah's Backpack?
Happy New Year!
It is hard to believe that the week before Christmas the congregation of John Wesley UMC packed and delivered 16 two day backpacks and 53 – yes that's right, 53! – three day backpacks to the children at Potomac Heights Elementary and Ruth Ann Monroe Primary Schools.
Thank You to everyone who responded to the request for light weight and special items for the Christmas break and to everyone who asked, "What does Micah's need?" and brought it in. And a Special Thank You to Tyren and the congregation of Zion Baptist Church for their special donation of Christmas treats.
Thank You to Donna, Edward and Christopher for helping with the food bank pick up, delivery and shelf stocking in December.
Thank You Tim, Lori, Christopher and all the Ladies in Circle 7 for packing 69 backpacks and to Jim, Sherry, Buck and Linda for delivering them all.
We reached our goal and are currently sponsoring 21 children this school year.  After the Christmas backpacks went out the shelves are looking depleted, but with your continual support we know that they will be full again soon.
May You All Have a Very Blessed 2019!
Blessings to you all,
Wilson Wright Circle 1
United Methodist Women
   Return to the Serving Others page