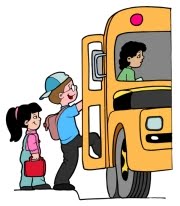 What is Micah's Backpack?  Micah's Backpack addresses children's hunger issues by partnering with local schools to provide direct assistance to students and families who qualify for a free or reduced lunch program.  Every Friday during the school year, the identified students receive a backpack filled with food for the weekend.  The backpacks include two breakfasts, two lunches and two dinners.  Volunteers pack the backpacks and the partner schools distribute the backpacks to the students.
This year, John Wesley United Methodist Church is teaming with Potomac Heights Elementary School and Ruth Ann Monroe Primary School to provide backpacks.  Food and monetary donations are always welcome.  Click HERE to see the list of needed foods.  If you would like to help pack or deliver backpacks please contact the church office.  Won't you please help feed a hungry child?
Note:  Over 10,000 children in Washington County public schools receive free or reduced lunches and for many this is their only hot meal of the day. 
What's the Latest News on Micah's Backpack?
Due to your continued support of Micah's Backpack we were able to pick up one additional child in mid-January! It is wonderful to have the confidence to say "Yes we can do that" when a school counselor reaches out to add a child to the list. We received the email request on Tuesday evening and had the bag ready and on its way Thursday.
We will be receiving our last Food Bank order for this school year in late March and once again there are no vegetables or snacks on the order form. So when you're at the store wondering what Micah's needs just keep in mind:
Vegetables – both canned and the smaller plastic containers
Microwave popcorn
Pudding cups
Raisins
Individual packs of cookies, Goldfish, Cheese-its and pretzels
And we can also use:
Cheese crackers
Peanut butter crackers
Individual Microwave Mac and Cheese
Blessings to you all,
Wilson Wright Circle 1
United Methodist Women
   Return to the Serving Others page