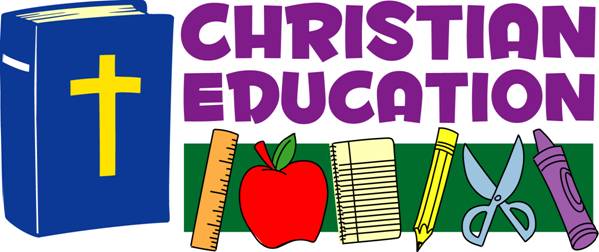 Sunday, September 8th we'll start our Fall schedule. Sunday School will be offered for all ages  at 9:00 a.m., followed by Coffee Fellowship at 10:00 and Worship at 10:30 a.m. Please plan to join us as we recognize all our Christian Educators during the Worship Service that morning.  Thanks to everyone who helped with Summer Sunday School, Miraculous Mission – Jesus Saves the World VBS and Nursery programs this summer. We would love to welcome more  persons to this ministry. To grow in their faith, our children and youth need you to help them learn from the Bible stories and Bible verses and the message of the Bible as a whole. Why not share your time and talents teaching or helping with a Sunday School Class or Just Kids Church or volunteering in the Nursery? User friendly materials are provided!!!  Safe Sanctuary certification is required for each person involved with our children and/or youth.
All our John Wesley Children are invited to join us at 9:00 o'clock on September 8th to DIVE into the DEEP BLUE for a weekly Bible adventure. Our Sunday School and Just Kids' Church Classes will be using the new DEEP BLUE  Loving God, Loving Neighbor curriculum that will help our children discover what the Bible has to teach us about being a person of faith in a community where not everyone acts or thinks the same way. Our kids will hear Bible stories that teach us how to be true to our faith, while sharing God's love with people who might be different from us. This comprehensive Bible study incorporates Bible stories, service learning, science activities, arts and crafts, and active games into a lived-faith experience. The children will discover what it means to be a disciple of Jesus and a faithful part of their community.  During September children and youth will start their adventure with Mr. Stephen before moving to their classrooms.  This fall, children in Pre-K 4 through Grade 4 may attend Just Kids Church and will be dismissed with their teachers from the Worship Service. Younger children are welcome in the Nursery. Older children and youth are encouraged to worship with their families.
The Deep Blue study unit for Pre K through Grade 5 in September is "Communities Welcome."  Our Bible adventures this month will come from the Books of 1 Corinthians, John, Mark,  and Luke with Bible Stories entitled We Are One, Communities Accept, Welcoming Others, Communities Forgive, and Children contribute.  September's Bible verse is "The community of believers was one in heart and mind."  Acts 4:32.
Disciples through Service:  Our children and youth will continue to be offered opportunities to serve in our church, local community, and the world.  This year, as we are learning about  community, our curriculum mission projects will be opportunities to support four communities around the world.  Each community has a mission that spreads God's love.  This fall we will support the first community which is The Jerusalem Princess Basma Centre in Jerusalem (JPBC).  Named after Princess Basma, a member of the royal family of Jordan, JPBC was established in 1965 to serve children with disabilities and their families.  The Centre provides medical diagnosis and treatment while ensuring that children with disabilities can participate fully, while providing hope and opportunities. JPBC's mission is to "work on the integration and empowerment of children with disabilities and their families in their communities through their physical rehabilitation, inclusive education, the development and dissemination of best practices, and influencing policy and legislation." 
The Centre has success stories.  An 18 month old boy, Hussein, from Jordan who was born with a small head circumference that caused him to suffer from delayed development, after receiving many services including physiotherapy, occupational, speech, language, and music therapies, as well as group psychosocial support sessions, was able to start walking side steps, standing firmly, and then gradually lowering down to sit or crawl. His mother received services through "programs that enable mothers of children with disabilities to gain expertise and acquire the skills needed to carry on the treatment they have started at the Centre." Hussein's mom could then help him reach his maximum level of independence.
We hope you will support our children's fundraising efforts for the Jerusalem Princess Basma Centre so that it can continue to make a big impact in Jerusalem and help open more centers for children with disabilities.  If you would like to learn more about JPBC or read about its success stories, please visit their website: http://www.basma-centre.org/.  Donations may be made directly using the Global Ministries Advance #14238A or given to JWUMC with the notation JPBC to be forwarded together with the funds our children raise.
Our children and youth are encouraged to continue to support the first Sunday of the month Holly Place Collection and food for Micah's Backpacks throughout the school year. In September JWUMC will be finishing the community book drive and our children's school supply collection as well.  Thanks for your support!
Miss Sheila