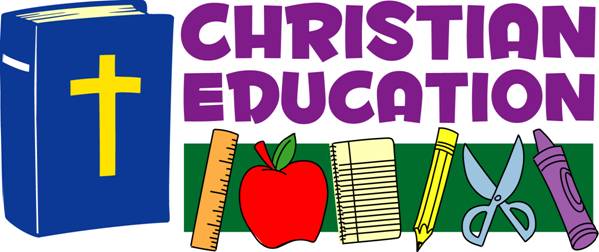 The Advent season was very busy at John Wesley UMC as we prepared our hearts for the celebration of the birth of our Savior, Jesus Christ!  We availed ourselves of the opportunities to pray as well as share our time, talents and gifts with our Church and its special   ministries during the Christmas season. This article is being written after a very long church centered day. This morning our children, youth, and adults as well delivered a wonderful message through the pageant, "Christmas…More than Stars, Angels, Shepherds and Kings!" The afternoon was spent sorting the donated gifts for our adopted families, enjoying Pastor Katie's hospitality at her Open House at the parsonage, returning to church for paper work and then finally being able to relax and enjoy our Chancel Choir's awesome presentation of Vidaldi's "Gloria!" with the Barbara Ingram School for Arts orchestra.  Many varied activities all in one day and all because we are  celebrating and thanking God who sent his only son to us so many years ago so that we may have eternal life!  Congratulations to all for wonderful performances and a special thank you to all who participated in any way!
Our Christian Education ministry is offering us several opportunities for spiritual growth.  The Wesleyan and Epworth Adult Sunday School Classes, Youth Class, Older Elementary, and Early/Middle Elementary Children's classes are offered each Sunday morning.
On January 7th we will resume our regular Sunday School Hour.  Children will meet in the chapel at 9:00 a.m. each week for music with Mr. Stephen and their teachers.  During January in Sunday School and Just Kids Church the unit of study is "Jesus, the Greatest Prophet" and includes Bible stories from Matthew, Mark and John with the titles "The  Visitors from the East," "A Voice in the Wilderness," "Jesus and the Children," and "A Boy's Lunch."  The Anchor Point for this month is, "God sent Jesus to tell us about God."  January's Bible Verse is "This is truly the prophet who is coming into the world.  John 6:14.
Our Youth meet in the Youth Area at 9:00 to engage in a discussion with their teachers of how the lectionary readings of the day can be applied to their lives!
SOUP AND SOCKS for Holly Place and Reach will be the service project for our children and youth during January. The congregation is invited to join us.  Just use your soup and/or sock donations to root for your favorite team in the Super Bowl by placing your soup and/or socks in the appropriate container in the area where we usually leave our donations for Holly Place.  Our young people are also encouraged to continue their support of Micah's Backpack!
Wishing everyone a very happy and healthy 2018 in which you grow spiritually!
Miss Sheila