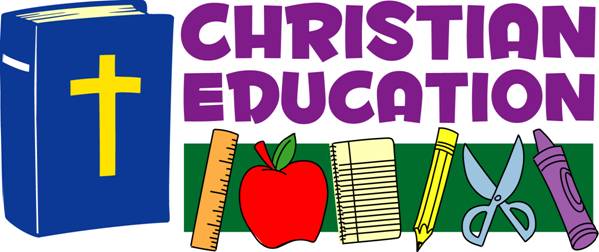 Sunday School for children and youth will open Sunday mornings in April at 9:00 a.m. in the Sanctuary with music for all with Mr. Stephen. There will be NO SUNDAY SCHOOL for Children or Youth on EASTER SUNDAY, April 21st!  On April 28th we will have a special Earth Day Celebration!
In Children's Sunday School and Just Kids Church, "Observing Lent with Your Family" continues as the theme of April's study unit and our dive into the Deep Blue will include Bible stories entitled Peter Pretends, Jesus Enters Jerusalem, Jesus Lives, and Feed My Sheep.  These Bible stories will come from the books of Matthew and John.  April's Bible Verse is "I've seen the Lord."  John 20:18. 
Will you share one of these above mentioned Bible stories with our children during JUST KIDS CHURCH?  The lesson material is provided.  The signup sheet is on the large bulletin board next to the classroom in the lower hallway of the Education Building.  THERE WILL BE NO JUST KIDS CHURCH OFFERED on Palm Sunday or Easter Sunday this year.
The Youth will be dismissed from our joint Chapel time to meet with their teacher to continue their weekly discussion of the lectionary reading(s) for that week.
During April we will be learning about the Kim-Woo family.  "Jin Yang Kim and Kyeong-Ah Woo are ordained pastors from the Northern Illinois Conference of the United Methodist Church. They serve as international missionaries in Geneva, Switzerland with their eight year old son, Micah. Jin Yang Kim serves as Coordinator of the Pilgrimage of Justice and Peace and the Korean Peninsula Dialogue of the World Council of Churches.  His work allows Christians from all over the world to visit churches in South Korea, learn about the issues they face, and promote justice and peace in the region. Kyeong-Ah serves as Coordinator of the Commission on World Mission and Evangelism of the World Council of Churches, which brings Christians from diverse backgrounds together to share insights, experience, and questions about missionary work. Micah also serves as a missionary with his parents and attends a French-speaking public school, hangs out with his friends on the playground, and plays with Star Wars Legos.  They see their family as a channel of God's love.  We will be donating our church school offerings to this family's mission work.  The congregation is welcome to donate.
Miss Sheila