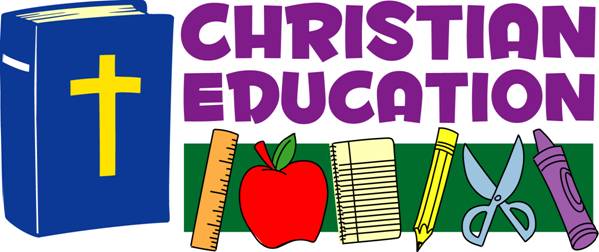 We're Growing In Wisdom and Spirit
The calendar says that autumn is officially here. This season means we are back on our regular Sunday School and Worship schedules. Our John Wesley children are eager to learn and have fun while doing so as together with their teachers they experience a weekly Bible adventure from the Deep Blue CEB Bible!  This year's curriculum is titled "DEEP BLUE CONNECTS AT HOME WITH GOD."  The writers have us visiting Deep Blue Shores, the town where our Deep Blue Friends live. This quarter we are meeting Asia's family. Beginning with Jesus' own family, the children are hearing and seeing how families care for children as they grow, build loving relationships, and explore how different families belong in God's big story.  We will continue discovering what it means to be a disciple of Jesus and part of God's big family.
The Deep Blue study unit for the month of October is "We Are Family."  Our Bible stories this month will come from the Books of Genesis, Exodus, and Luke and are entitled Family Blessings, Joseph and His Brothers, Moses and His Sister, and Sisters.    October's Bible verse is "Look how good and pleasing it is when families live together as one! Psalm 133:1.
Youth are encouraged to meet with their peers and Pastor Katie each Sunday morning in the Youth area. They have the opportunity to grow in wisdom and spirit as they discuss current lectionary reading(s).
We're Serving at John Wesley and in our Local and World Communities
Each quarter this year our children will meet a different family serving in the mission field. During October we will meet the Navarros family who are missionaries for The Overseas Filipino Workers (OFW) ministry that serves God by having worship services and helping with social services as needed. The Navarros are in Taiwan providing spiritual care and pastoral counseling. When the Filipinos they minister to return home, the Navarros help connect them to churches in the Philippines. Our Sunday School offerings in October will support the United Methodist Church's OFW ministry.  We invite the youth and adults in our church family to join us in this service project helping abroad. The children have already been packing "fruit packs" for Micah's Backpack.  Our children and youth will also be encouraged to join the congregation in             contributing to the food collections for Micah's Backpack and Holly Place.
There is an opportunity for all of us to serve John Wesley UMC by supporting the Fall Bazaar on Saturday, October 20th from 8 a.m. to 2 p.m.  If you're not already involved with a "table," plan to purchase breakfast, a snack and/or lunch at the bazaar's SonShine Cafe as well as shop for gifts for special fall birthdays or the fast approaching holidays!
The Mummer's Parade is on Saturday, October 27th.  Parade seats can be reserved for a $5.00 donation per seat during coffee fellowship in October or by calling the church office after October 1st!  Of course, this means we need volunteers from the church family to help set up the chairs on Saturday morning and/or tear down the chairs after the parade!  Look for the sign up poster to volunteer to help with the chairs and other jobs that need to be performed to help with the success of this fundraiser!  There are opportunities to help before, during and after the parade!  Youth and parents, please mark your calendars and plan to help!
A sincere "THANK YOU" to the many persons who participate in our Christian Education ministry educating not only our children but adults as well. Though there are many of you, we are still looking for more teachers and/or helpers for our children. Please give prayerful thought to joining a team for the nursery, a Sunday School class or Just Kids Church. The only requirement is that you have an up-to-date Safe Sanctuary certification and be willing to share your love with our youngsters! Teaching materials are provided. Safe Sanctuary certification is required for each  person involved with our children and/or youth. If you have not already returned your           completed questionnaire and covenant agreement for the 2018-19 program year or still need to complete or update your training please see Sheila.
Miss Sheila