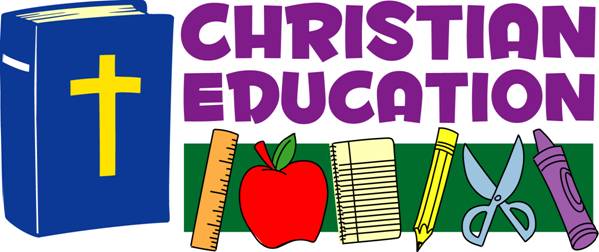 GROWING in wisdom and faith…
Our children will continue their weekly adventure through the Bible in April as we dive into Deep Blue and learn by sharing with scripture, prayer, songs, puzzles, games, drama and/or crafts. This month our weekly music time will continue in the chapel at 9:00 a.m. with Mr. Stephen and our Sunday School Teachers.  In Sunday School and Just Kids Church "Go and Tell" is the theme of April's study unit.  Bible stories entitled The Tomb is Empty, Paul Changes, Paul Escapes, The Church Grows, and Timothy is Chosen are based on scriptures in Luke, Acts and 2 Timothy.  The Anchor Point for April is, "Go and tell about Jesus."  April's Bible verse is, "He began to preach about Jesus in the synagogues. 'He is God's Son,' he declared."  Acts 9:20. 
During April we will also continue learning about Alaska from our Deep Blue Friend Aurora who lives in Nome, Alaska, a city on the Bering Sea. Nome can only be reached by boat or by plane and has a subarctic climate. This means the winters are long and cold and summers are short and cool. There is an average of 76 inches of snow from October through May. April 22nd is noted as the "Festival of God's Creation" and is celebrated on the Sunday nearest to Earth Day (April 22nd).  We'll have some related activities during the Sunday School Hour in Fellowship Hall.  Come check it out during Coffee Fellowship!
Our Youth are encouraged to join their peers each week during the Sunday School Hour when the teaching team will lead a discussion on the weekly lectionary scriptures.
SERVING in our community and beyond…
Willow Church is in a remote area of Alaska where houses are several miles apart and neighbors may not be close. "Willow Church has the only food pantry in the area, so hungry folks may drive 50 miles round trip to access food. Willow Church meets the needs of its community by giving food and firewood, as well as seeds and plant starter trays to help people grow their own food."  Our Children and Youth will continue collecting funds for Willow Church's Community Garden Ministry. We hope the congregation will also consider donating to this  project.  As Willow Church helps its community, our children and youth are also encouraged to help provide food in our community by bringing in donations for Micah's Backpack and Holly Place.
A special thank you to our children and youth who help pack our Micah's Backpacks!
SHARING with our Church Family, REMEMBERING Jesus…
During a recent Sunday School Lesson we heard the Bible story from Mark 14:12-26, Jesus Breaks the Bread.  As we heard the story we were reminded that when Jesus offered the bread to his disciples, he asked them to remember him as they ate it.  One of the lesson activities included the class sharing bread and being reminded that the Lord's Supper, or communion, is a time to remember Jesus. The children were asked, "What do you want to remember about Jesus?" and given a paper with a scroll design, with the title I Will Remember…. to share their thoughts.  These were their responses:
He died for our sins.
He helped people.
He forgives us and all our sins.
He loves us.
He is always with us.
Jesus hears everything we say.
He saved us and made us.
He knows where we are and what we do at all times.
He died for us.
Jesus hears our prayers.
We have communion to honor him.
Jesus is kind.
Jesus is the Son of God.
Jesus helps me be a caring person.
Jesus helps me do the right things.
Jesus loves us no matter what.
Save the dates for Vacation Bible School – July 13-15, 2018
Come and experience POLAR BLAST where JESUS' LOVE IS COOL!   This will not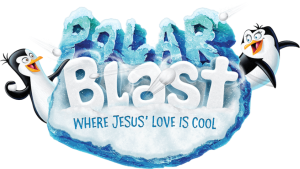 be an  ordinary arctic adventure as we spend the ultimate summer weekend chilling in our arctic  environment with friends and warming up to Jesus – the coolest friend of all! Will yo become a part of our cool crews and help our young people enjoy games, learn songs, create crafts, enjoy meals, and form lasting relationships as they experience the Bible stories that relate the Bible Point of Polar Blast VBS, "Jesus will always love you," and the theme Bible verse:  "I trust in your unfailing love" (Psalm 13:5).  Don't miss chilling with us as at POLAR BLAST as we learn that JESUS' LOVE IS COOL! Volunteer today to become a part of a cool crew by contacting Sheila! Watch future Partners and worship bulletins for more  information!
Miss Sheila