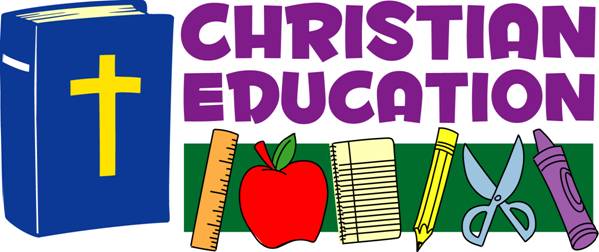 Our summer schedule begins on June 3rd when our Worship Service time changes to 10:00 a.m.  The Wesleyan class will meet at 9:00 a.m.  All the children are welcome to join their families in the 10:00 a.m. Worship Service.  Children who will be entering 4 year old PreK through 5th grade in September will be dismissed to Summer Sunday School from the Worship Service after the first congregational hymn.  Younger children are welcome in the Nursery, while older children and youth are encouraged to attend worship with their families.
"Jesus' Teachings" is the theme of June's study unit and includes Bible stories entitled "The Lord's Prayer," "The Birds of the Air," "The Golden Rule," and "The Widow's Coins."  These lessons will be based on scriptures from the books of Matthew and Luke.  June's Bible verse is, "Teach me your way, Lord, so I can walk in your truth."  Psalm 86:11.
 In July the theme of the children's study unit will be "Stories Jesus Told."  We will continue diving into Bible stories based on scriptures from the books of Matthew and Luke that will include the stories of "The Two Houses," "The Two Debtors," "The Mustard Seed and the Yeast," "The Pharisee and the Tax Collector," and "The Ten Talents."  July's Bible verse is, "Everybody who hears these words of mine and puts them into practice is like a wise builder who built a house on the bedrock." Matthew 7:24.
This past year our John Wesley kids have traveled with the Deep Blue Kids to Guatemala, Africa and Alaska.  This summer we will meet Armen who is from Armenia, a country located in West Asia.  Armenia was the first country in the world to become a Christian nation.
As we enter the summer months, please remember we are all disciples for Jesus and we need to continue to teach and spread his word.  Sharing his teachings with our children is a wonderful way to help them on their faith journey.  Make a commitment to share your time and talents by teaching or helping a Sunday or two this summer with the provided user friendly materials.  Together we can continue to offer a successful Sunday School ministry to our children.  JOIN THE DIVE INTO DEEP BLUE – SIGN UP TODAY on the poster in front of the Sanctuary!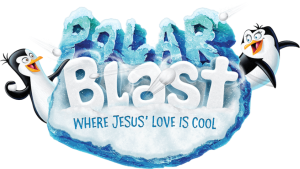 PRE-REGISTER to join us July 13-15th for this chilling weekend VBS adventure.  Our exploration will remind us that "JESUS WILL ALWAYS LOVE YOU."  In addition to Bible stories, crafts, music and games there will be time for even more fellowship and fun at dinner on Friday, lunch on Saturday and breakfast on Sunday morning!
Reservations are requested for all participants – children and adults!  Adult help is welcome in all areas – please see Miss Sheila.  Forms are available in the front of the Sanctuary.  Help us prepare for everyone.  Make your reservation today.  Please complete and return a registration form to Miss Sheila!
The VBS decorators (more help is welcome!) are in need of snow saucers, white sheets/tablecloths/fabric for draping to create icescapes, and stuffed artic animals.  If you have something we can borrow to use in our displays, please contact Sheila.  We are also in need of the following recyclable items:  Regular soup or 14-16 oz. vegetable cans that have been opened in a way that the top of the can is safe for our cool crews to handle.  We also need tall empty Pringle cans for a craft project.  Thanks for    continuing to share your recyclables for our craft and decorating needs!
LEADERS NEEDED in all areas to help give our cool crews an unforgettable VBS experience.  Some areas of need are:  Decorators, preparation of crafts, group leaders and assistants, story helpers, recreation helpers, helping prepare, serve and cleanup for the meals and frozen treat social, and audio-visual assistance.
SHARING TEAM – VBS STAFF:   All VBS staff are encouraged to attend a meeting with the sharing team on SUNDAY, JULY 8th after the worship service in the     Conference Room!  After the meeting those who can will start to transform our sanctuary and classrooms into a artic wonderland! Sheila is happy to see that your  questions are answered and hopes you will volunteer in an area you would enjoy in this ministry.  See you there!
Miss Sheila