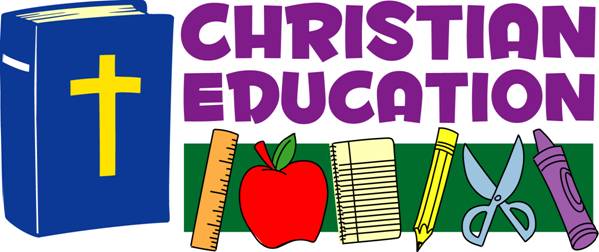 Do you have M-I-S-S-I-O-N or J-E-S-U-S tunes going through your mind?  Then you were one of the many of us who had an out-of-this-world experience with some amazing kids and youth at Miraculous Mission – Jesus Saves the World VBS! Before the month is out, I hope you are able to experience some HersheyPark happiness and/or our annual church picnic at Halfway Park (be on the lookout for the opportunity to climb high in your sock feet)!  Enjoy the rest of your summer.
As you prepare at home for "Back-to-School," remember to pick up extra supplies when doing your school supply shopping! There is a container near the chapel door waiting for your donations. With the help of the congregation our children and youth hope to donate a lot of needed items to a local school! At the same time they are being encouraged to help restock the Micah's Backpack pantry shelves and to contribute new or gently used books for children ages 0 to 11 to the annual HARC Community Book Drive. August is definitely a month in which we can serve in our local community!
In preparation for the fall quarter that is fast approaching, our Christian Education ministry would welcome teachers and/or helpers for our children and youth. Please prayerfully consider joining a teaching team for Sunday school or Just Kids Church.  Our children will continue diving into the "Deep Blue" Bible adventure curriculum. User friendly materials are provided; we need you to share your time and talents! The nursery can always use volunteers to help with our younger children during the worship service. If you are willing to help in any of these areas, please see Sheila.
Lori M is assuming the leadership role for implementing our JWUMC's Safe Sanctuary Policy.  Please watch for her announcements and keep your safe sanctuary certification current. Our children and youth need your help for their continued spiritual growth!
We will continue the summer Sunday school schedule through Labor Day weekend. Children will be dismissed to summer Sunday school from the worship service following the children's message. All children are welcome in the worship service, however, a nursery is available for younger children. As always, our youth are encouraged to attend worship with their families.
"David's Family" is the theme of the August study unit and includes Bible stories entitled David and Samuel, David and Abigail, David and Mephibosheth, and David and Solomon from the Books of 1 and 2 Samuel and 1 Kings. August's Bible Verse is, "The Lord sees into the heart."  1 Samuel 16:7.
A special thanks to everyone who participated in our Miraculous Mission – Jesus Saves the World VBS!  Many servant hearts and hands prayed and planned for VBS, decorated, provided meals, led music, storytelling, crafts, games, Bible challenges, assemblies, designed art work for printed materials, and/or sponsored activities with monetary or supply donations. Together we provided and enjoyed a successful VBS space voyage for our shuttle crews who became great star gazers!
"Jesus Christ is the same yesterday and today and forever."  Hebrews 13:8.
Miss Sheila